Planner for Project Management
In Microsoft Teams, you can set up a Planner to organise projects and tasks by adding one or more Planner tabs into a team channel.
You can then work on your plan from within Teams (or in Planner for web), remove or delete your plan, and automatically send notifications to team members when a task is assigned to them.
In a channel, select + and then select Planner.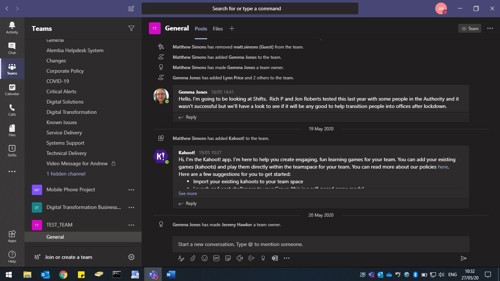 Give your Planner a name and click Save or use an existing Plan from the drop down menu.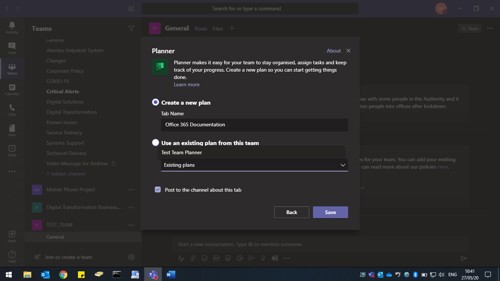 Click Add Task if you just want to create a simple list of Tasks or click Add New Bucket if you want to break your plan further.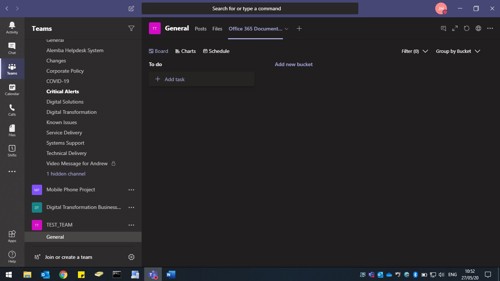 Buckets are vertical columns which can be used to break down a project into individual tasks that can then be assigned to one or more team members.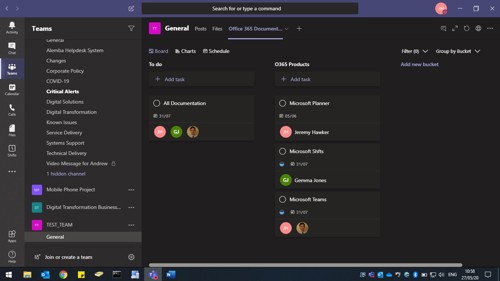 When you create a task, you can:
Give it a name
Set a completion date
Assign to team members
Once a task is assigned to a team member it can be updated and again broken down into even smaller parts.
You can update or amend a task by:
Assigning it to a different Bucket
Change the task Progress
Set the task Priority
Set a Start date and Completion date
Create a Checklist
Add notes, comments, and attachments.
Give the task a coloured label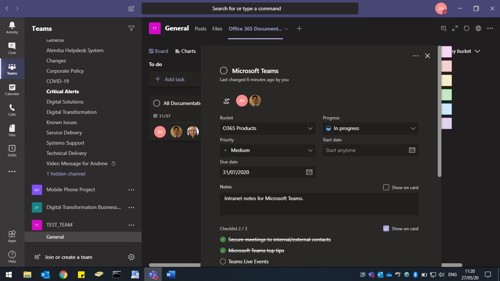 If you move your mouse over a task you will see 3 dots which allow you to:
Change the task label
Assign the task
Copy the task
Copy the link to the task
Move the task to a different Bucket
Delete the task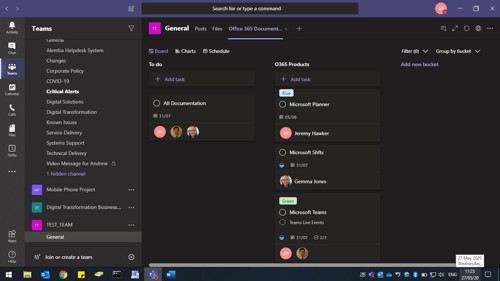 One a task is completed, change its Progress by clicking into the task.
All completed tasks will then be hidden so only uncompleted remain in view.
Completed tasks can be viewed by clicking on Show Completed at the bottom of the Bucket.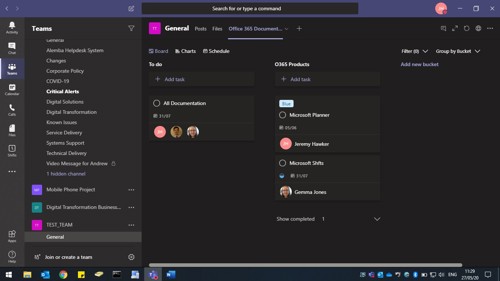 You can move Buckets by clicking on the 3 dots next to its name. This enables you to:
Rename the Bucket
Move the Bucket left or right
Delete the Bucket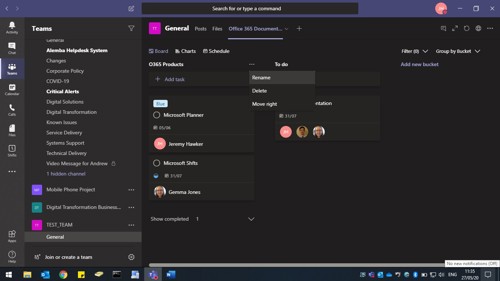 Buckets are stored on the Board but there are also Charts and Schedule where you can quickly view task progress within your team.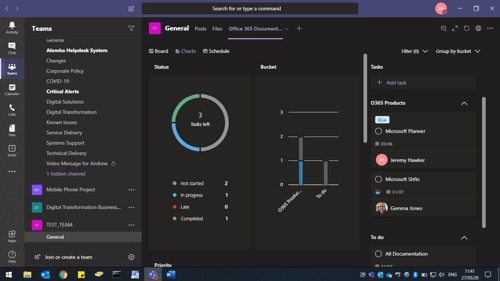 The Chart view allows you to see the progress of whole projects and tasks at a glance.
The schedule view allows you to see tasks in calendar format.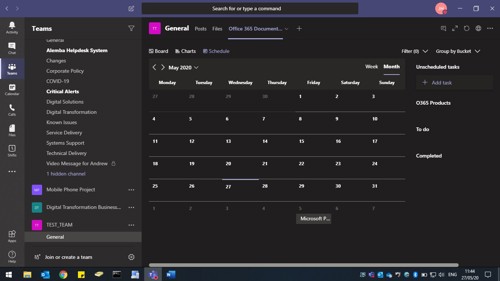 Page updated: 16/07/2020 14:02:37