Default Konica Printer
Default Printer
After the change in Konica environment please check that your default printer is CCC Secure Print.
Click on the search

 icon and search for Printers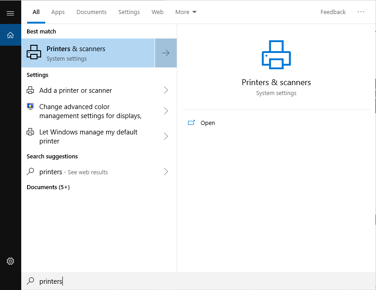 Click on Printers & Scanners
Please make sure there is no tick in 'Let Windows manage my default printer'.

Click on CCC Secure Print

Click on Manage

Click on Set as default.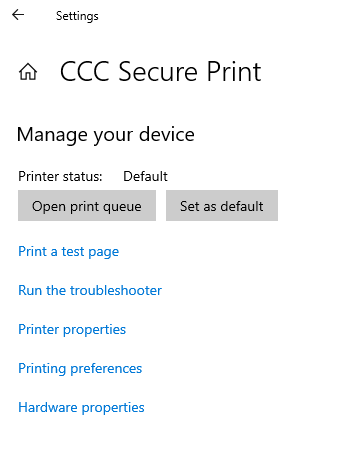 Also you can click on 'Print a test page' to check it's working.
CCC Secure Print will now be your default printer.

Page updated: 28/03/2019 13:43:09