Availability and Location
You can display your status for example, 'Available', 'Away', 'Do Not Disturb', or 'Offline' to let others know your availability, Skype for Business (SfB) refers to this as presence.
SfB will also link with your Outlook calendar and change your presence automatically to 'In a Meeting' if you have one booked in at that time. As well as the ability to update your presence, you can display your location and a short personal note.
We recommend that you watch this short video tutorial by Microsoft on Presence.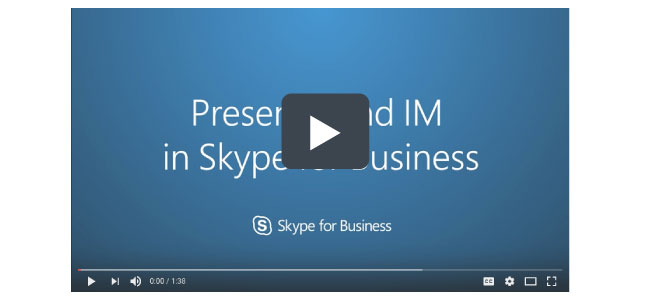 Page updated: 03/04/2020 13:48:08