How to access the modules
To access a module, you must first log in on the main page.

When you have successfully logged in, select "Local Authorities" then "Carmarthenshire" and you will be in our area.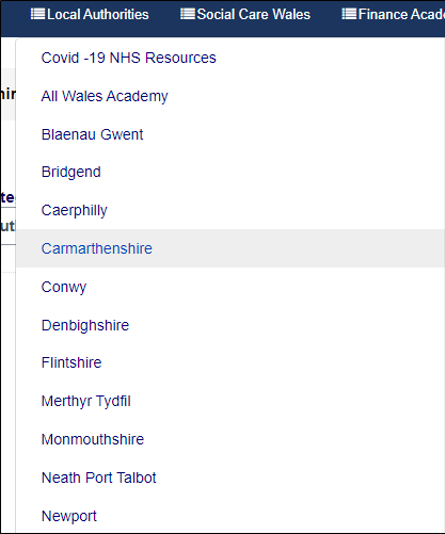 Modules are categorised into subject area.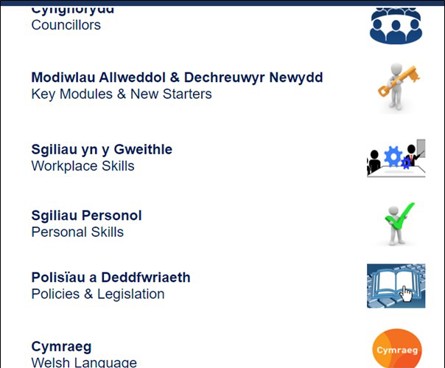 Do NOT use the "search courses" function to look for courses, as you may end up doing the wrong training.
IMPORTANT
It is important that you follow the instructions to the Carmarthenshire area carefully. If you don't then you may find that you do a module belonging to another Authority and will not get a completion on our reports.
There is a section on Carmarthenshire's home page which has links to all the Key eLearning modules.
When you use the "search" to look for a course be aware that it will bring up records from all the courses on the Learning@Wales site; so, make sure you check that the address shows Carmarthenshire County Council.
Page updated: 18/07/2022 15:28:31