Recycling in the office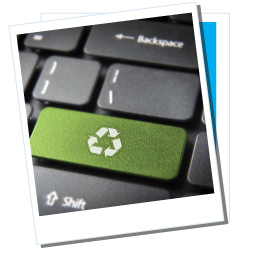 Did you know you can recycle in the office the same as you do at home? There is no need to separate your blue bag recycling materials into different coloured containers. All new office recycling bins are green.
Cleaners can obtain blue bags by ordering via Customer Services (Tel:  3340). Council cleaning staff then empty the bins into an external wheeled bin for recycling. If you share an office with another organisation you may still qualify for a free collection.
If you require office recycling bins, or have any queries about the service, please e-mail TS Recycling.
"Thank you for recycling and doing your bit for the environment"
Page updated: 03/03/2020 16:55:57