How to book a room
Before you book a meeting room, you need to make sure the room is available first, once you have done this move onto the steps below.
Step 1
Open up your calendar and choose the "New meeting" option on the top left of your screen.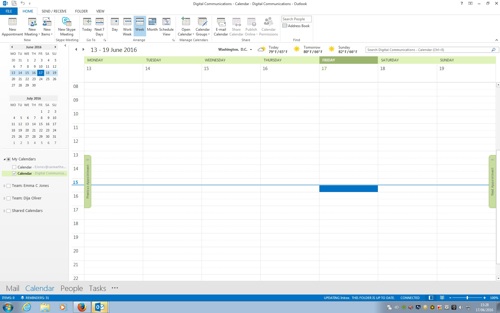 Step 2
Click on the "To" button then cut and paste the meeting room Outlook name (this information is provided on the room details for each venue) or search for the meeting room.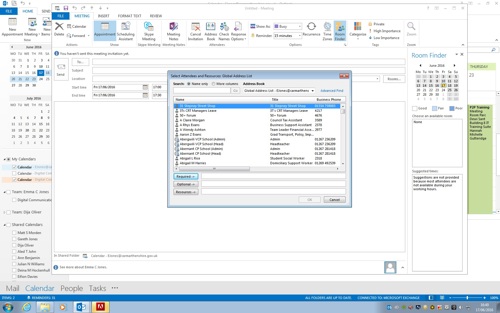 Or, you can click on the "Address book" drop down menu and select "All rooms". When you have found the correct room, double click to select it and click ok. You must add the meeting room in the "To" bar to book it.  Adding it to the Location bar only, will not notify the team.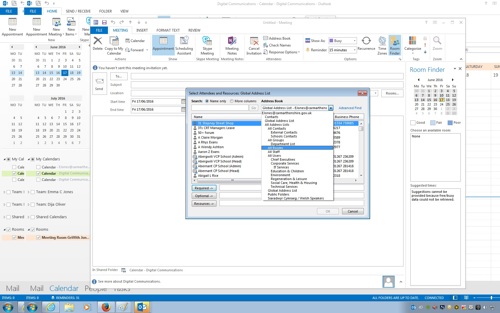 Step 3
Fill in the subject line, start time/date and end time/date, and any additional request in the main text box area.  Click "Send".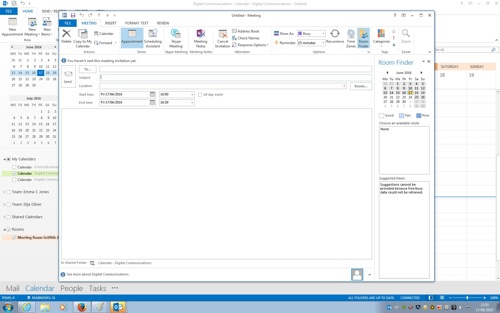 Once you have sent the request, you can open up the meeting room calendar and you will be able to see your request is greyed out.  Once the request has been accepted, you will be notified via email.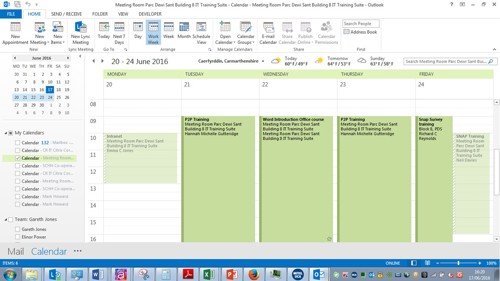 Page updated: 26/03/2018 10:52:32