HR
In this section of the intranet you will find guidance on all of our HR policies. This covers a whole range of topics which include your pay and benefits, the behaviour and standards we expect all staff to adhere to, our approach to flexible and agile working, time off work, restructuring and employee relations.
The full policies and any supporting documents, templates are available to download on the relevant page. We have created an FAQs section for employees and managers which provides some quick answers to the questions we get asked regularly, we will continue to add to this area.
The HR Team is part of the People Management Division within the Chief Executive's Department and is based in Building 14, St. David's Park, Carmarthen.
Please remember to rate our pages and if you have any suggestions for how we can improve them please let us know.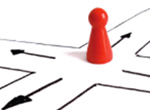 Expressions of interest
We are seeking expressions of interest from anyone who is interested in applying for:
Page updated: 30/06/2020 13:01:07