Procurement
We spend in excess of £200 million per annum on goods, works and services, and this has a significant impact on the quality of life for the community. It is vital that we have a strategic approach to procurement to ensure that goods, works and services are procured as efficiently and effectively as possible.
We have a devolved approach to purchasing, where the purchasing activities of each of the Council's five departments are the direct responsibility of individual budget holders who have the ability to place orders and tender for contracts.
The Procurement Unit's role is to ensure that Departmental Lead Officers have the appropriate support and guidance to procure goods, works and services professionally. All procurement activity adheres to relevant procedures, rules, and regulations to ensure we obtain best value for money at all times and is undertaken in an open, transparent and non-discriminatory manner.
Procurement Strategy
The aim of this procurement strategy is to have a framework in place so that procurement and commissioning decisions play a key role in supporting the delivery of the aims of the Council's Corporate Strategy, Carmarthenshire's Well-Being Plan and 'Moving Forward – The Next 5 Years' Plan.
The overarching themes and core values include making better use of resources and a commitment to ensuring that the economic, social and environmental well-being of Carmarthenshire is at the heart of our activities.
This strategy will outline priorities for 2018 –2022 to inform how procurement will contribute towards achieving these aims.
Contract Procedure Rules
The Contract Procedure Rules (CPR's) have been revised and updated in line with changes introduced by the Public Contracts Regulations (2015).
The Quotation Procedure Rules have been amalgamated into the new CPR's for ease of reference -there is now only one document which covers Carmarthenshire's Procurement Rules.
The CPR's set clear Rules for the procurement of goods, services and works, so that we can obtain best value for money, whilst ensuring a system of openness, transparency and non-discrimination.
Please see the new Procurement Guidance section to help you understand the Rules and procedures that must be followed when purchasing goods, services and works.
Category Management Approach
Since 2017, our procurement officers have been working to reduce both duplication and to identify areas of opportunities for cashable savings.
The Procurement Team has a Principal Procurement Officer leading in each of the 3 different category spend areas and a Principal Procurement Officer for Policy and Compliance (please category list below):
Social Care and Highways & Transport – Sian Griffiths
Construction, Waste and Building Maintenance – Gemma Clutterbuck
Corporate, Professional Services and Facilities Management – Julian Lewis
Policy and Compliance – Clare Jones
This approach will provide the Council with the skills, capacity and resilience to respond to the increasing scale and complexity of operational procurement activity.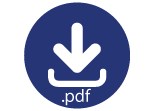 Exception Reporting
Officers requesting approval for an Exception and Waiver to the Requirement of Competition under the Contract Procedure Rules (clause 12) need to complete an online form using the system Procurement Exception Report Form.
The completed form will be sent to the Section 151 Officer and Monitoring Officer for consideration.
Page updated: 03/11/2021 08:58:38