Social Care Wales Workforce Development Programme [SCWWDP]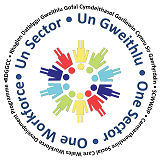 The Social Care Wales Workforce Development Programme [SCWWDP] is funded by the Welsh Government and managed by Social Care Wales. Carmarthenshire works in partnership with Pembrokeshire and Ceredigion Councils to manage and deliver an annual plan aimed at meeting national, local and regional priorities.
The grant provides a significant supplement to what employers provide for social care training and where appropriate we work in collaboration with a range of partners to provide learning and development opportunities for the social care workforce, commissioned services and independent/voluntary sector.
Our dedicated team of advisors and support staff are able to assist you with the following:
Advice on how to undertake training needs analysis for yourself and your staff.

Helping you to identify appropriate mentoring and/or coaching opportunities for yourself or your staff.

Advice on the statutory duties that you should cover with the training of your staff.

Advice on appropriate avenues of training and up-skilling for yourself and staff, both from ourselves and alternate training providers.

Advice on how to embed and evaluate the effectiveness of the training that your staff undertake.

Signposting to other training and learning and development resources and opportunitie

s
Please select courses appropriate to your role from the options below.
Courses cover a wide range of subjects so please read the flyers thoroughly to ensure the training provided is appropriate to your role.
For further information and support please email us: learninganddevelopment@carmarthenshire.gov.uk
Page updated: 21/04/2023 14:04:41