Telephone Appointment
Your Telephone Appointment - What you need to know!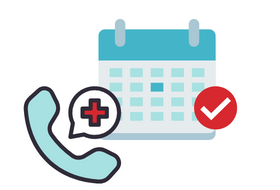 Telephone Appointments are both convenient and easy to use. As with Video Calling, instead of travelling to your appointment, you will be contacted on your chosen contact number.
Telephone Appointments are secure, and your privacy is protected. However, you must also ensure that you are in a confidential space where you are able to talk freely and openly to the practitioner.
What will I need?
A mobile or landline - Please ensure that you have in a location with sufficient signal to avoid any issue connecting to or during the call.
A private, confidential space for your consultation, which you will feel comfortable talking openly and freely and where you will not be disturbed.
Page updated: 25/03/2022 11:10:49