Tethering/Mobile Hot Spot
Tethering/Mobile Hot Spot – Used when no wifi access for laptop 
Tethering allows a user to connect their laptop to their phone to get internet access. The laptop would then use the users mobile phone data to connect to the internet. 
To find out how to turn on tethering on any phone model please google 'tethering + the phone model (e.g. Samsung A20e)'. 
Once tethering is enabled on the phone, simply click on the wifi icon (by the time and date) on the laptop, and then choose the phone name from the wifi list that appears, you will then have to enter the tethering password you have set on your phone.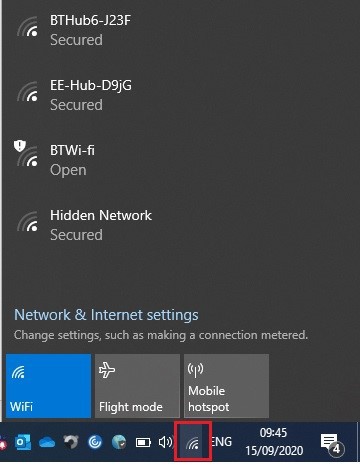 Please note: 
Tethering should be turned off on the phone once you have finished using it. 
Page updated: 17/02/2022 16:19:58